to plastic surgery.
great . . . i just get a new macbook with tiger now i'm gonna have to get leopard . . . how much will this put me back?

We're talking about at least 6 months before Leopard, it'll cost you $129 I think without an edu discount.
---
at hotshot plastic surgeon
HecubusPro
Aug 27, 09:56 AM
What makes you say Nintendo sucks so much?
-Zadillo

Because, just as there are Mac fanboys, there are also Nintendo, Microsoft and Sony fanboys. As much as we'd like to think our platform of choice is clearly the best, in all actually, each one has something unique to offer that the other may lack.

Whether we like to believe it or, the same goes for PC vs. Mac, OSX vs. Windows, ATI vs. Nvidia, etc. I've had macs off and on since I was a kid. I've also had several other types of computers other than Windows machines (mostly Commodore systems--man I loved my Amiga 500 with it's upgrade to 1 whole MB of ram :cool:.)

I was first in line to buy the original iMac. I bought it day one. I upgraded it's graphics card, which supposedly was not supposed to be upgradable, so I could play Unreal. Then I began to religiously follow the tragic saga of the Half-Life port to the Mac OS. The guy who was doing it (yes, a one man team), after months of receiving very little support from anyone, eventually threw his hands in the air and gave up. I was distraught, and, as a huge gamer (not fat, just a video game fan :p ), that's when I decided I needed to get a PC with Windows. It was a tough choice, but I knew I had to do it if I wanted to play the latest, greatest PC games. Apple has sorely lacked in porting games to their OS's.

While I did eventually buy a used iBook about 4 or 5 years ago (which I recently sold to help fund my new MBP), I always promised, "I will buy a mac again when I can play any games that a PC can play." Well, now I'm putting my money where my mouth is. I'm jumping head first into the mac market once more, and I thank the Intel switch for allowing it to happen.

While I know I probably won't be able to respectably play games like Crysis and Unreal Tournament 2007 on my MBP, I've become content with having console systems (Xbox 360, soon Wii, much later PS3 when price drops ;).) At this point in my life, I'm trying to simplify. I'm tired of having the huge tower system and massive monitor taking up so much room in my life, so I decide to go with the MBP. I want to be able to move from my desk to the living room, from the house to work, from state to state, etc. with ease and with all I need computer-wise.

So I'm back and I'm happy to be here. Of course, how I managed to get off on a self-rant from someone responding to a perceived Nintendo insult I have no idea. Sorry about that. :D

Did I say I can't wait to get my MBP? :o
---
Vintage Versace - 676.
nick123222
Mar 26, 12:23 PM
Looks like they are going for another Snow Leopard (aka disappointingly small) release.

Not sure about what everyone else wants out of the OS, but I certainly don't want ANY of the iOS style features they have announced. I can see launchpad becoming another unused feature (I'm looking at you dashboard!) that people forget about.

I guess we'll know just how committed Apple are to the Mac after this. We already know they couldn't give a damn about the hardware side of the business any more. The final stab in the back would be XCode for windows.

I really do fear that within 3-5 years Apple will have a tiny mac lineup with all focus on iOS. No more yearly OS updates, no more updates to iLife, etc. They make peanuts from it compared to the iOS income.

Do you use stacks for accessing applications? If yes, then why wouldn't you want to use launchpad? It is like the application stack but makes organising apps into folders so much easier and allows you to find apps easier. Yes you could just use spotlight to find apps quickly, but not everyone likes doing this.

Launchpad is one of the features that I am most looking forward to for easy app management and access.

Also, I use dashboard every day usually as I use to see the time on an analogue clock when I want to check the time (I find an analogue clock easier to visualise time with), currency conversion, stickies, translator, and iStat Pro.
---
Mickey Rourke Plastic Surgery
mr.steevo
Apr 28, 04:51 PM
This thread is Still rattling on about this?

The Titanic is still sinking...
---
all of her plastic surgery
But, but, but we'll have nobody to argue with... :(
---
Any amount of plastic surgery
You're right that there is "no reason to rush" except it would be awfully fun to beat Vista to market AGAIN.

David :cool:

Apple, in a very real sense, will beat Vista as of Monday. Microsoft execs have already gone on record recently saying that the rescheduled schedule for the revised schedule for scheduling the release of Vista now has a 20% chance of slipping. Apple, on the other hand, has earned a reputation for shipping it's OS and what it shows/promises. So what will be seen at WWDC will be as good as gold insofar as it's perception as a legitimate answer to Vista.

Microsoft is really out of time. It has to freeze it's code for Vista and debug if it stands any chance of hitting an 07 release and maintain what's left of Microsoft's credibility - which means whatever it looks like now, that's it. So there won't be any further surprises from Microsoft, just release date suspense. From a competitive, strategic point of view, it just doesn't get any better than this for Apple.
---
Vogue Evolution to be First
I find your tone very condescending and doesn't encourage open and accepting dialogue between ppl here. I don't understand why you would participate then... If you need to be the oldest forum member (you win) or 100% right (you can win that too).... but I want to engage with ppl here in a friendly and warm atmosphere.
Agreed, he suddenly jump into the thread and started bashing everyone for making time pass until the machine we wait for arrives, quite unnecessary.
And to imply that chances for a RevB being more refined than a RevA is not higher is just plain stupid. Take evolution, things improve, bad stuff gets pulled out! ;)
Well, there are friendly people here, just some dicks needing to vent or something we could do without..
---
The 15 Worst Celebrity Plastic
Looking for some controversy are we?!!! :rolleyes:

No, I really think that iMovie is a good example of video-editing software. Did Apple changed FCP's look and feel in the last few years? No! It is outdated, that you have to admit for sure. iMovie has a far more modern UI, which should be adopted by FCP somehow. I didn't mean FCP should lose all its Pro-features. FCP could also adopt the easy way of handling your footage: In iMovie I see what I shot and can quickly add clips to the project without setting in and out points manually. And what about the precision-editor? For one project I abandoned FCP just because it has no precision editor.
I think FCP could learn a lot from iMovie. And if the same man, who created iMovie, is also the chief of the Final Cut Studio Developer Team, it will happen!
---
In Ego Boosting Surgery
A real mess? That's one fine looking machine. IMO

compared to this, yes.
---
after plastic andrea bowen
Evangelion
Sep 13, 11:30 AM
Sheesh...just when I'm already high up enough on Apple for innovating, they throw even more leaps and bounds in there to put themselves even further ahead. I can't wait 'til my broke @$$ can finally get the money to buy a Mac and chuck all my Windows machines out the door.

How is this Apple "innovating"? Anandtech just put pre-release quad-core Intel-processor in to an Apple-computer. Apple itself had nothing to do with it. They could have used quad-core Dell-machine just as well.
---
Versace for Jessica Alba
rorschach
Apr 25, 01:42 PM
"privacy invasion"? How? Neither the file nor any of the information in it goes anywhere but the user's iOS device and their computer.

Are they going to sue AT&T or Verizon too? The carriers have the same location information.
---
designer Gianni Versace.
And I was sooooo close to buying AVID MC 5.5... thank goodness for an extended wait for my Tax refund... Now I'll sit tight to see if this RUMOR is actually true..... :apple:
---
Awfulplasticsurgery.com
Weird... I think there's more involved in this than we can imagine.

One thing that comes to my mind is the possibility they were holding their stock to sell it outside the country, as there's been a high demand and higher value to sell overseas.

Yeah... BB could put the extra iPad's up on Ebay and pocket the extra cash.
Not a big deal if its just done at one or two stores, but if its organized at the
corporate level (with lots of creative accounting/reporting in-between) they
could have millions of dollars going straight to their bottom line (or lining
some unscrupulous executive's pockets).

Were those above-quota iPad's being held in-store and sold the next day,
or were they being forwarded/rerouted to another BB location?

I'm still planning to buy my iPad from my local Apple store.
---
Apr 22, 2011 · Nobody guarded
Time Machine won't mean much when the HD fails. Back that azz up!

Also a very good point, so I need a bigger main HD for my MacBookPro (the new Seagate 160GB becomes interesting) for Time Machine, but i still need to back the hole thing up to an external HD in case of a HD crash (I had 2 in the last 8 months!). So Tine Machine doesn't make Backups obsolete, I didn't even think of that up to now. Hmmm..
---
turned to plastic surgery
HecubusPro
Aug 27, 09:37 PM
Sifting through this thread can make one either optimistic or irrational, depending on who you ask. One point I found absent among the discussion was the possibility of a Core 2 Duo machine coinciding with the September 16th iPod offer end date.

Makes sense to me, but then I tend to get shouted down a lot in this forum. ;)

What about simply rational? It's easy to become excited at the prospect of shiny new merom macs ready to hit store shelves tomorrow or tuesday, but I think that's premature. The rational part of me, which has taken over the part of me that's flipping out excited, says we'll see them within three to four weeks. I know that's disappointing to a lot of people, but if you have read through these posts, and the macforums front page, I think it's easy to surmise that that will be the case.

Of course, I would love for my MBP merom to hit stores tomorrow, so if I'm wrong, I'll eat a raw potato. :p But I don't see anything wrong with saying new merom systems will ship by the 16th to take advantage of the Nano promotion. In fact, I bet Apple is probably scrambling to make sure that is the case.

But don't be fooled by my rational side too much. I've already bought a .mac account and a cool new backpack to house my MBP when it finally does ship. I'm about ready to jump out of my skin I'm so excited.:D

EDIT: Wow! I just made "macforums member!" :cool:
---
Britney Spears Evolution to
firestarter
Apr 12, 03:20 PM
Anyway, Takeshi Kitano rules. :D

THIS!

Just trying to spread the message! ;)
---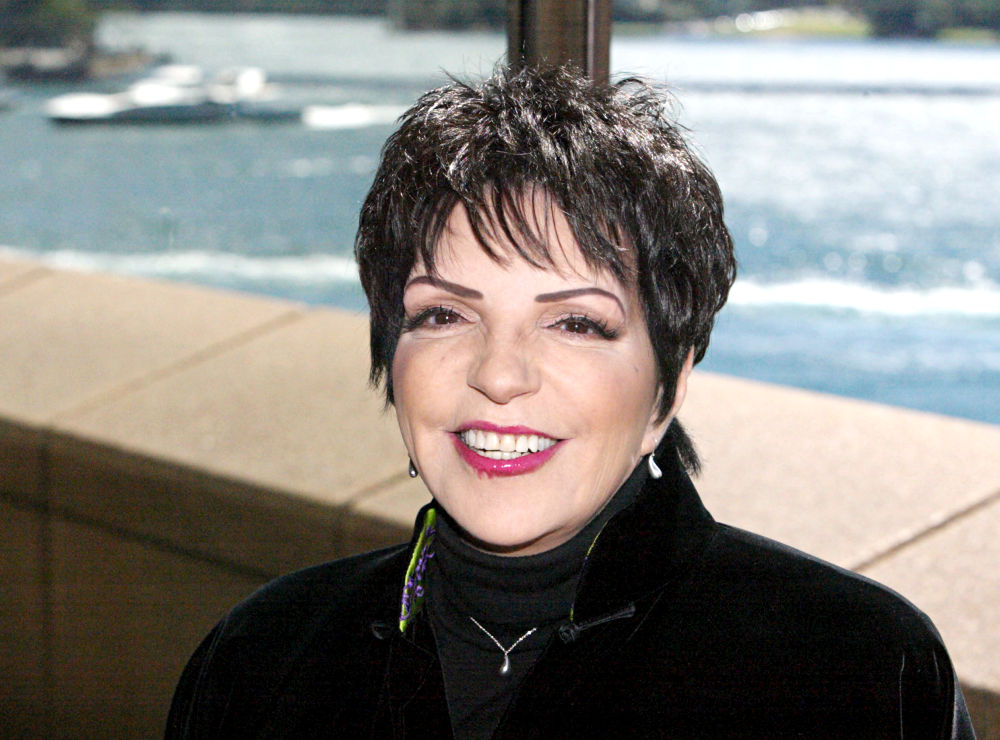 replacement surgery in New
This insight is not very far-fetched: The 17W Sandy Bridge processor will be used in the next gen 11" Airs, not the 13" which will use the 25W version of Sandy Bridge. I can bet on this...

Next Air will see a DRAMATIC speed improvement CPU wise and a minor decrease in GPU performance.

Cheers
---
Rare Vintage Versace Lady Gaga
wow, this has officially been blown out of proportion!

The sad thing is that I'm not even surprised by this.

I hope they also filed a lawsuit against every single cell phone carrier, internet provider and other phone/phoneos providers.
---
01: Style Evolution Award
Also, your ignorance and arrogance didn't let you understand my point. Every new version of Office, specially the Windows version, requires a bigger and faster computer to run. And when you compare features, there's no real gain from one version to the next, just nice looking colors and animations, which are a waste of processor speed.

Go learn some manners, and mature at least a little. Idiots like you shouldn't be allowed in these forums.

And every new version of itunes requires a bigger and faster computer to run, your point? Hardware moves on , every companys takes advantage of that.

office 2010 runs fine on older hardware just like windows 7 does. I would suggest you tr it out yourself before making such statements. Office 2010 runs fine on my 5 year old computer my wife uses.
---
Some_Big_Spoon
Aug 27, 01:19 AM
BTO's

The update time for Apple's store is 9am EST? I was under the impression that it was 9am PST. I'm behind the times! (pun intended, I suppose)

Is the 7-10 days for BTO iMacs? Or stock ones?
---
SevenInchScrew
Dec 14, 12:25 AM
Click for HUGE-size

http://imgur.com/q3woJ.jpg

http://imgur.com/9hFqL.jpg

http://imgur.com/4RFKo.jpg

http://imgur.com/mBrb3.jpg

http://imgur.com/duAaM.jpg

http://imgur.com/8yROf.jpg

http://imgur.com/pWuXW.jpg
---
Kranchammer
Apr 6, 03:04 PM
Funny, and true.

By the same token, if I explicitly told my wife I wanted a Xoom, Playbook, Tab 10.1 and she came home with an iPad, I wouldn't be the saddest kid on earth, but I do know that I'd be returning it for something I want.

Of course, I also hate it when she brings me home a cheeseburger when I wanted a hamburger.

Ok ok ok... xoom, ipad, whatever...

you'd rather have a hamburger than a delicious, melty CHEESEBURGER?
Frigging hamburger fanbois... :p
---
SandboxGeneral
Apr 11, 11:25 AM
Well that would fit nicely into the convergence of the ATT & VZW product launching at the same time, rather than two different phones and launch dates.
---
Eh what choices do you have if Apple doesn't wish to play by your needs... buy from another vendor? Let the "free market" decide? Oh wait, I forgot, for Macs there is no free market, it is basically a monopoly.

Why do you even visit this site? You are doing nothing but criticising Apple and their products. Please leave.
Ps. If I was Admin I would ban you :p
---