Say goodbye to Jersey Shore as you know it after the fifth season.
While MTV just re-signed Situation, Pauly, Ron-Ron, Sammi, Vinny, JWoww, Deena and effing Snooki to new contracts for Season 5, which begins filming Monday in Seaside Heights, this will be their last hurrah.
The network apparently wants a fresh crew after season five wraps.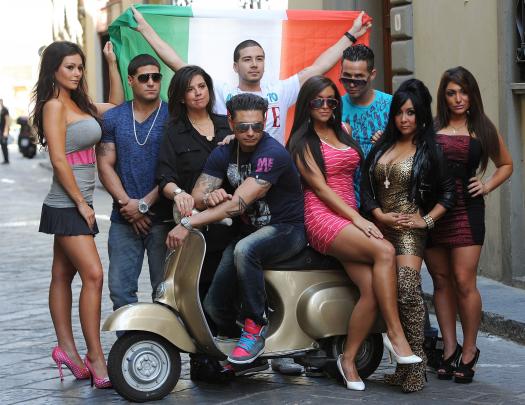 Fortunately, this is still a ways out. Season 4, which was just filmed in Italy, hasn't even aired yet (it premieres August 4), and Season 5 will follow.
The decision is simple for MTV, which can potentially keep the
Jersey Shore
machine rolling on into the future with a cheaper, unestablished cast.
Regardless, Pauly D, JWoww and effing Snooki have already been signed to spinoffs on the network, so they'll be getting the best of both worlds.
As are viewers. The third season was the show's highest-rated yet, indicating that for many fans, there's no such thing as enough
Jersey Shore.
[Photo: WENN.com]