The Real Housewives of Beverly Hills
are coming down hard on Kelsey Grammer.
With Camille locked in a custody battle with her ex - rumors claim Kelsey actually wants to split his kids up - Adrienne Maloof, Lisa Vanderpump and Kyle Richards have all come to their cast member's defense. By bashing the heck out of the former sitcom star.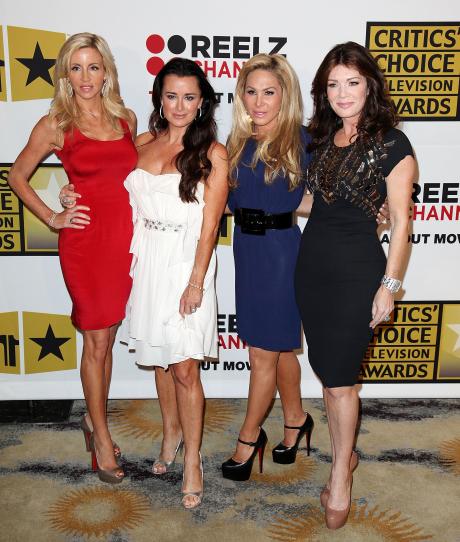 "She might be [dating again] after this weekend," Maloof told E! News on Sunday at the Critics' Choice Television Awards. "She's presenting with me at the NHL Awards. I thought, 'Oh, hot hockey players!'"
Can you blame the ladies for feeling this way? Grammer had the gall to bar his children from appearing on the new season of The Real Housewives of Beverly Hills. Doesn't he recognize a prime exploitation opportunity when he sees it?!?