Greek model
Stella Mouzi
says she's not Mel Gibson's new girlfriend, despite the fact that she's hung with the actor several times and "hit it off."
Eager to set the record straight after tabloid reports declared her Gibson's new fling, Mouzi tells
People
that there's nothing romantic at work.
"I came to the U.S. from Greece a few months ago and was charmed by the American hospitality. I have made many new friends including Mel Gibson, with whom I share merely a friendly acquaintance," Stella says.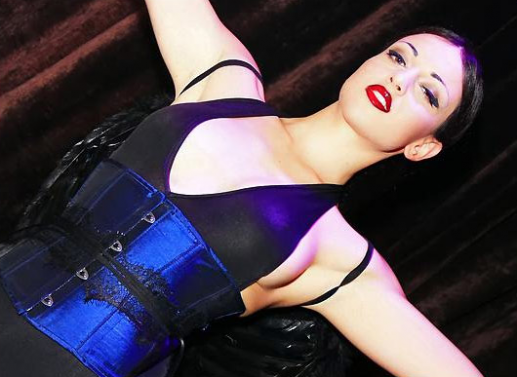 Stella Mouzi
Mouzi also addresses reports that she is a bondage/fetish model or "goth chick," as some sites have referred to her. She describes herself as such:
"I am a dancer, performance artist and a photographer – that is the extent of my life professionally. It has been difficult to be the subject of false rumors, which have also been hurtful to my friends and family."
As for Gibson, he's not dating anyone, says a close friend, who corroborates Mouzi's account. Says the source: "They're 100% just friends."
For the moment, the only lady in Mel's life is Lucia.