Yes,
Anna Sophia Berglund
is
Hugh Hefner
's "best girl." That's what the Playboy owner labeled Miss January 2011 as late last month.
But, no, that doesn't mean Berglund is actually getting it on with someone old enough to be her grandfather, at least not according to a woman who really doesn't want that rumor to be true: Anna's mother.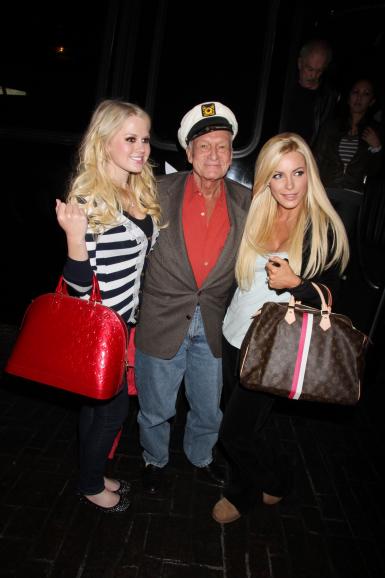 "They met at a party a few years back, but they are JUST FRIENDS," Lena Griffin said to TMZ. "It makes me feel so much better to know there is not any hanky-panky going on."
It would make Shera Bechard feel better, too. That blonde has also been linked sexually to Hefner and she'd be aghast if he were actually doing two women simultaneously. It would be so unlike the guy.