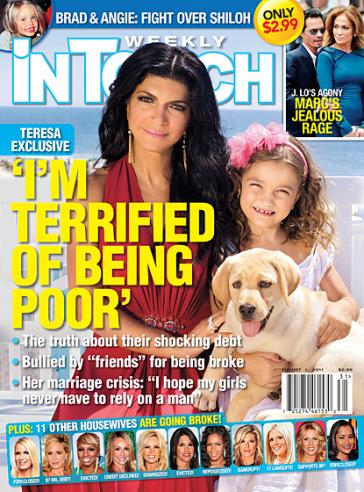 Do you give Teresa Giudice points for being honest? Or want to climb through your computer screen and into this tabloid cover to strangle her for being so insensitive to actual poor people?
Teresa Giudice makes about $250,000 per season of
The Real Housewives of New Jersey
. She then rakes in at least that much in endorsement deals and other marketing maneuvers.
But this reality star opens up in the latest issue of
In Touch Weekly
and admits: she's terrified of being poor. Perhaps she ought to stop going on $60,000 spending sprees in that case. What a spoiled moron.